About Bart Baggett
Want to Learn More About Bart Baggett?
For the past 20 years, Bart Baggett has been known as one of the worlds' top Forensic Handwriting Experts and a highly regarded legal analyst & expert witness. He is a best selling author, entreprenuer, professional speaker, trainer, consultant, producer, and has even appears in feature films and documentaries.
You may have seen him on national TV or stage discusing one of his many books, films, or a commenting on a current events as part of a top-notch legal team on prestigous networks like CBS, CNN, Fox, and NBC. He hosts monthly webinars and tele-classes interviewing celebrities, experts, athors, and other thought leaders who inspire, teach, and lead others to a more satisfying life through performing, writing, and publishing.
Mr. Baggett's strong media background (1500 radio and TV appearances) and professional speaking ability has led him to work side-by-side with TV producers, documentary film makers, and attorney's nationwide regarding celebrity legal cases and TV shows and films on these topics. He currently works from his Los Angeles based office on a variety of projects and works with a select few attorneys on handwriting related cases.
Bart Baggett with Larry King on the set of CNN

In addition to his success as an author and handwriting expert, you might recognize Bart Baggett from his many appearances on national TV commercials, feature films, or as a guest on any of the 1500 radio and TV shows over the past 2 decades (including CNN's Larry King Live, Paula Zhan, Howad Stern, and the Today Show.
As the founder of one of the word's most successful schools teaching handwriting analysis, Mr. Baggett has students worldwide and campuses teaching from his books in Taiwan, India, and the USA. He has a widely read internet based self-improvement newsletter and hosts sold-out seminars worldwide on a varity of topics.
Bart Baggett is a frequent guest expert and celebrity guest on national news and talk shows from CNN's Larry King Live, Today Show, to the Howard Stern Show.
Read press releases and all media inquiries visit Mr. Baggett's official media page.
Available by appointment only.
Los Angeles, California and Nationwide
Telephone 323-544-9277

Need the country's best high-profile handwriting expert to work on your legal case? Bart Baggett takes select "document examination" cases which are destined for court cases (jury or bench trials). Mr. Baggett is very selective with which cases he accepts. If you are not accepted as a client, his office will refer you to another qualified expert in your area.
"Bart is the real
deal!
I recommend him anytime
to anyone. "
Nordine Zouareg
Mr. Universe
tripleimpactcoaching.com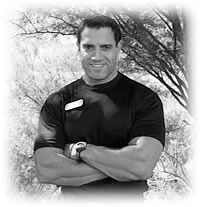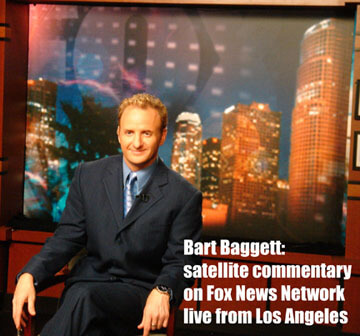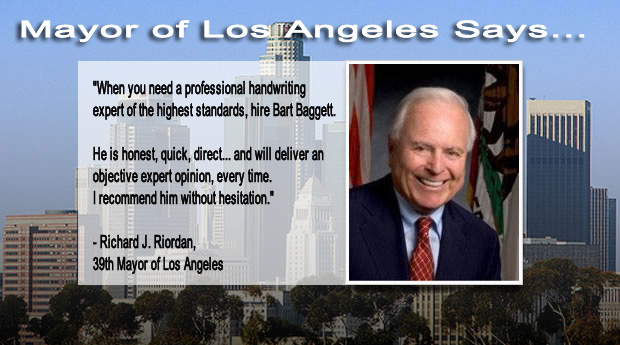 For professional lectures and joint ventures, contact Mr. Baggett's office directly at 323-544-9277
Links to Key Websites:
Forensic Handwriting Expert: http://handwritingexpertusa.com
Catalog of Books and DVDs : http://handwritinguniversity.com/learn
IMDB Page : http://www.imdb.com/name/nm1027911/
Click here to subscribe to Bart's private newsletter list